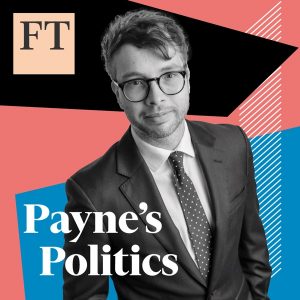 All episodes
Similar
Every Saturday, the Financial Times' journalist Sebastian Payne brings you the current happenings in British Politics.
Sebastian Payne is the Whitehall editor for the Financial Times. In this podcast, he talks to knowledgeable commentators and the Financial Times' correspondents as they uncover, debate and analyze the latest in British politics.
Payne's politics gives both sides of the coin. It explores and talks about polarizing issues with in-depth knowledge and information.
Payne's politics has proven to be a good listen for politics lovers.
Host:
Sebastian Payne
Country:
United Kingdom
Average duration:
33'
Frequency:
Weekly