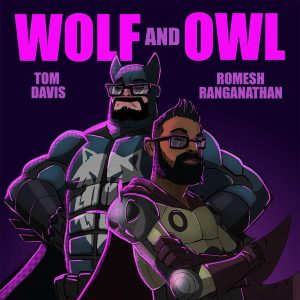 All episodes
Similar
Tom Davis (The Wolf) and Romesh Ranganathan (The Owl) have no particular purpose other than to entertain. Unlike many other conventional podcasts, Wolf and Owl are just two comedians talking, no script, no guideline, no nothing. Nothing but pure conversation and comedy. It is a great pastime, with the Wolf and The Owl discussing everything from teenage clothing mistakes to dirty fingernails to new puppies.
Wolf and Owl are all vibes and energy, and it compellingly delivers precisely that. So if you need that online friend you will probably never meet but can relate to, don't worry, Wolf and Owl have got you.
As a soon-to-be binge listener, brace yourself for a great time and company every time an episode is aired.
Host:
Tom Davis and Romesh Ranganathan
Country:
United Kingdom
Episodes count:
183
Average duration:
60'
Frequency:
Weekly
Episodes
today (06-12-2023) 01:07:40
29-11-2023 00:54:03
22-11-2023 01:06:03
15-11-2023 01:03:53
10-11-2023 00:42:42
Show all episodes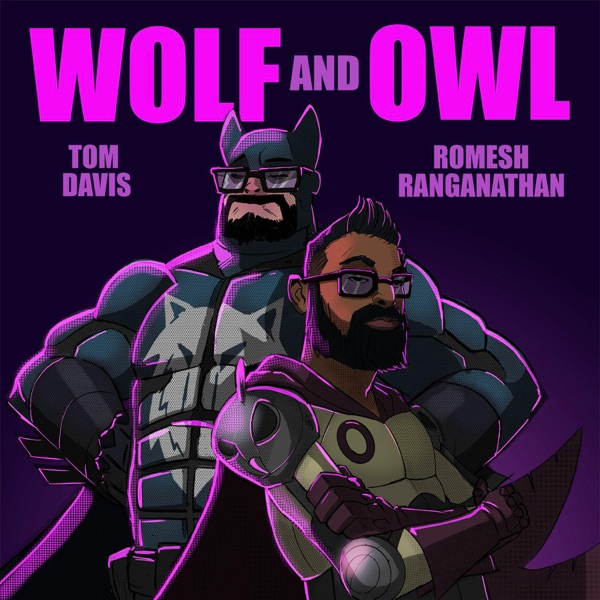 S2 Ep 83: Wonka Premiere & Radio Rom
Wolf and Owl