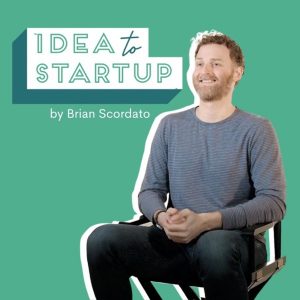 All episodes
Similar
Hosted by Brian Scordato, a 3x founder and the CEO of Tacklebox, Idea to Startup has the right insights for those in the startup game. With a focus on making your journey from idea to launch less daunting, each episode lasts around 15-20 minutes and airs weekly. They touch on very diverse startup-related topics, such as how to embrace risk, kill bad startup ideas, or avoid being your own startup bottleneck.
Scordato's expertise isn't just theoretical; he's been in the trenches since 2015, helping launch startups across various sectors like retail, SaaS, and dating apps,  guiding founders through the maze of decisions they face.
Idea to Startup is an entrepreneurship podcast by Brian Scordato | Tacklebox.
Host:
Brian Scordato
Country:
United States
Episodes count:
186
Average duration:
15'
Frequency:
Weekly
Episodes
yesterday (30-11-2023) 00:21:26
22-11-2023 00:18:35
16-11-2023 00:21:32
08-11-2023 00:24:41
01-11-2023 00:21:54
Show all episodes
The Quest for an Identity
Idea to Startup