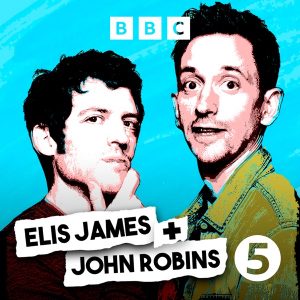 All episodes
Similar
Elis James and John Robin is a weekly comedy on BBC Radio 5 live. This podcast combines highlights from the show, and nothing but the best moments are captured.
The show begins with John Robin introducing Elis James with a funny fact based on his Welsh heritage. It is primarily a conversational comedy podcast with short and amusing stories gleaned from Robin's obsessions.
The producers and their stand-ins also join the discussions once in a while. In Robin's words, this is "a commercial indie radio show that has got wildly out of hand".
Host:
Elis James and John Robins
Country:
United Kingdom
Episodes count:
302
Average duration:
86'
Frequency:
Weekly
Episodes
yesterday (01-12-2023) 02:09:28
24-11-2023 01:16:12
17-11-2023 02:04:19
10-11-2023 02:18:09
03-11-2023 02:17:36
Show all episodes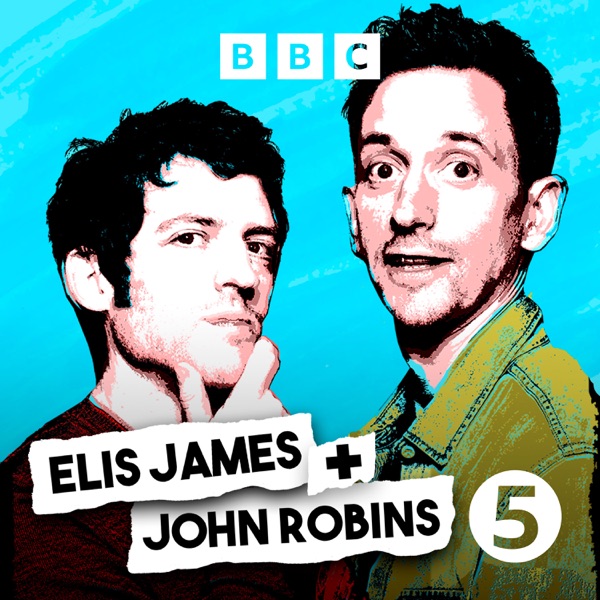 #300 - Digital Decades, Comedic Offbeatsman and Basic Podcast Strategy
Elis James and John Robins