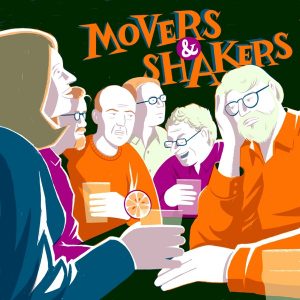 All episodes
Similar
Movers and Shakers podcast is a soothing resource for those affected by Parkinson's and a compelling and empathetic listen for those eager to understand the condition better.
This weekly podcast brings together six friends – Rory Cellan-Jones, Gillian Lacey-Solymar, Mark Mardell, Paul Mayhew-Archer, Sir Nicholas Mostyn, and Jeremy Paxman – as they convene in a charming Notting Hill bar to candidly discuss their experiences living with Parkinson's disease. These individuals, connected by their impressive professional backgrounds and shared diagnoses, offer insightful and heartening conversations.
Movers and Shakers: a podcast about life with Parkinson's is a health & fitness podcast by Podot.
Host:
Rory Cellan-Jones, Gillian Lacey-Solymar, Mark Mardell, Paul Mayhew-Archer, Sir Nicholas Mostyn, and Jeremy Paxman
Country:
United Kingdom
Episodes count:
25
Frequency:
Weekly
Episodes
25-11-2023 33:09
18-11-2023 50:47
11-11-2023 20:16
04-11-2023 28:03
28-10-2023 39:07
Show all episodes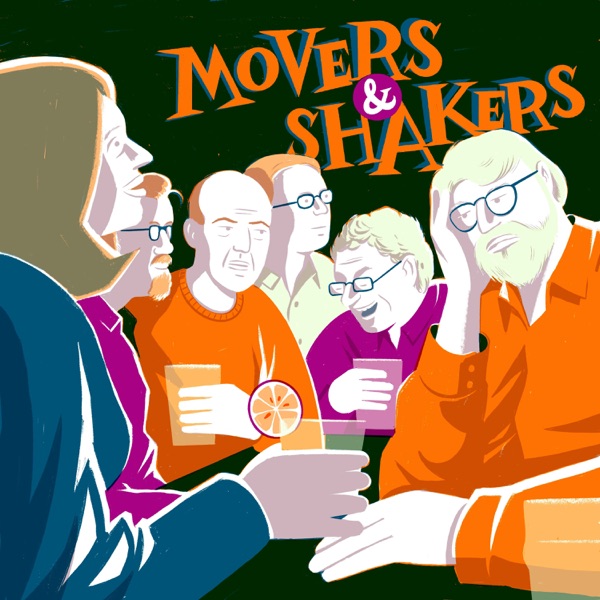 Side Effects: The Negatives
Movers and Shakers: a podcast about life with Parkinson's