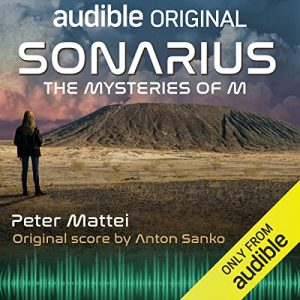 Listen on Audible for free
Try for 30 days, you can cancel whenever you want
Sonarius, created by Peter Mattei, is a captivating and emotionally-charged podcast that follows the journey of Jenny Krantz, impeccably portrayed by Katie Folger. The story unfolds through six mysterious voice messages left by Jenny's late brother, Mark, leading her from NYC to the Mojave desert. This seven-episode series digs into the complexities of family dynamics, mental illness, and self-discovery. Folger's performance as Jenny is powerful, seamlessly weaving together suspense and raw emotion. Each episode, approximately 15 minutes in length, leaves you eager for the next. 
Host:
Peter Mattei (creator), Katie Folger (narrator)
Country:
United States
Average duration:
15'
Frequency:
Seven episode series
Producer:
Audible