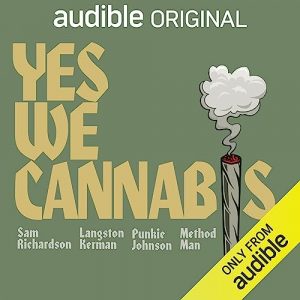 Listen on Audible for free
Try for 30 days, you can cancel whenever you want
Yes We Cannabis is a fun, intriguing dive into George's pursuit of his California cannabis enterprise dream. Alongside his eccentric buddies Brandy and Marcus, he navigates the complexities of setting up a business, dealing with dubious characters, and everyday drama. The podcast brilliantly captures the intersection of entrepreneurial challenges, friendship dynamics, and the Black experience in America. A truly enjoyable listen that combines humor and reality.
Host:
Sam Richardson, Method Man, Punkie Johnson and more
Country:
United States
Frequency:
Release Date - August 24
Producer:
Audible