Podcasts are a great resource to find knowledge, inspiration, and support on your parenting journey. In this article, we have carefully curated a list of the nine best podcasts for mothers in 2023.
These podcasts are specifically designed to provide valuable insights, practical tips, and heartfelt conversations about the joys and challenges of motherhood. Whether you are a new mom navigating the early stages of parenting or an experienced mother seeking fresh perspectives, these podcasts about parenting will empower you and give you the knowledge you need. So get ready to tune in and discover the best podcasts for mothers that will leave you inspired, informed, and connected in 2023.
Dirty Mother Pukka with Anna Whitehouse
Dive into the unfiltered realities of motherhood with humour and depth, featuring intimate conversations with well-known guests.
Dirty Mother Pukka is a cocktail of intrigue, humour, and raw authenticity. Guided by the charismatic Anna Whitehouse, this weekly series is a rare gem.
In each 30-minute episode, Anna opens the floor to renowned personalities, diving deep into their lives, no holds barred. It's riveting, fun, and unflinchingly honest. Imagine talking about ADHD, sibling disputes, step-parenting, and self-assurance – an eclectic mix that's as informative as entertaining.
Honest discussions, belly laughs, and a whole lot of dirt – this show is no doubt a must-listen.
The Don't Buy Her Flowers Podcast
A balanced look at motherhood through real-life stories, tackling everything from mental health to long-term relationships and first-year struggles.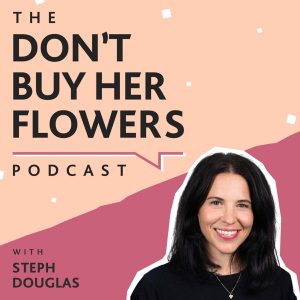 We have this fantastic show hosted by Steph Douglas to start our list. She is the founder and CEO of Don't Buy Her Flowers, a blog that talks about the crazy things life brings.
She invites various guests who generally talk about life and their memorable experiences in this podcast. They talk about parenthood, balancing careers and parenthood and all the expectations that come with parenting. Together with her guests, they tackle almost all the issues you will likely encounter.
The Don't Buy Her Flowers Podcast handles maternal mental health, and diverse topics such as sex in long-term relationships, factors that may cause your marriage to end, adoption, and the first year as a mother.
Happy Mum Happy Baby
Navigating the highs and lows of parenting with high-profile interviews and practical tools to bring joy to your parenting journey.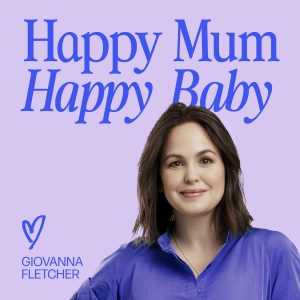 Happy Mum Happy Baby is hosted by Giovanna Fletcher, who seeks to connect with parents. She explores the life-changing aspects of parenthood as she guides you on how to navigate the ups and downs of that beautiful experience.
Fletcher acknowledges that there is no such thing as a perfect parenthood experience, and she tries to guide you to make it as close to that as possible.
Fletcher shares both her and her guests' experiences in their parenthood journeys. Through these diverse experiences, you will get to be inspired, learn more about what it takes to be a mother, and boost your confidence. In addition, Giovanna Fletcher and her guests equip you with the necessary tools that you need to face motherhood and consequentially have happy children. Join her as she talks to high-profile parents on any topic touching on parenting and parenthood.
The host has also written a book with the same title that you might like to read if you like the content in her podcast.
Read also: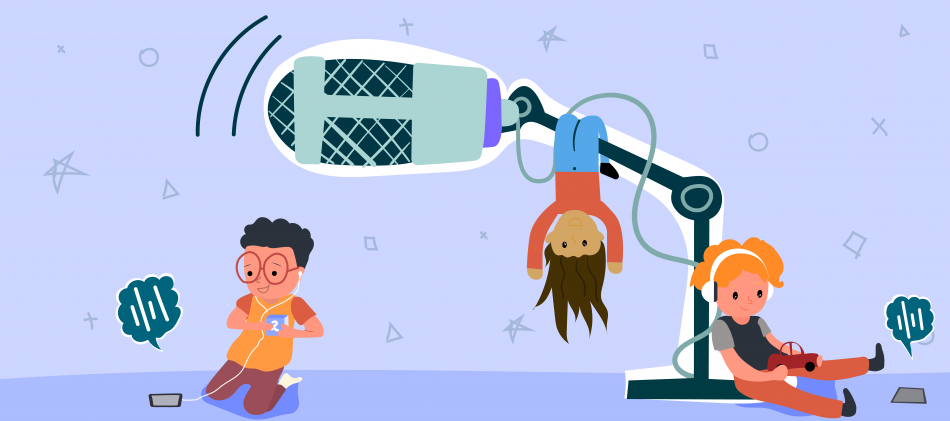 These are the best educational podcasts for kids
Because Mom Said So
An entertaining take on motherhood from the original dance moms—covering fashion, lifestyle, and day-to-day challenges with laughter.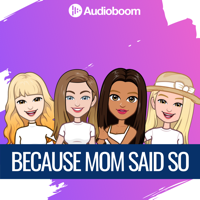 Because Mom Said So is hosted by Melissa Gisoni, Holly Hatcher-Frazier, Kelly Hyland and Jill Vertes. The friends are often referred to as the original dance moms because of their roles in the Dance Moms show. They share their stories and opinions on motherhood and womanhood. In addition to that, they boldly talk about the day-to-day issues that they face and how they deal with them.
Other exciting topics they talk about include fashion, current trends, emerging issues, raising children in the public eye, beauty, and lifestyle.
In a series of chill and honest conversations, this podcast covers many issues relating to motherhood. They are lighthearted yet very informative, providing actionable guidance and tips.
With a hint of laughter and a dash of cheer, this podcast will lighten your mood as you get to shuffle through its episodes.
Is It Normal? The Pregnancy Podcast with Jessie Ware
Navigate the maze of pregnancy with health experts and reassuring guidance tailored for first-timers and experienced parents.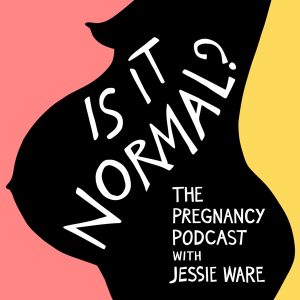 Is It Normal? The Pregnancy Podcast With Jessie Ware comes in a relatable action-pack that will tell you all you need to know about pregnancy. It is a reassuring podcast that will help you go through the pregnancy period with the right state of mind.
Pregnancy is usually very challenging for both parents, and having gone through the same, Jessie Ware shares her experiences. Pregnancy and birth are different for everyone.
It doesn't matter if it is your first or third pregnancy; the experience will always be different. However, although the experiences usually differ, there is a constant feeling, change, or experience across the board. Jessie Ware talks to health experts who explain all motherhood matters brilliantly.
Made by Mammas: The Podcast
A transformative dialogue on modern parenting, exploring everything from childhood influences to favourite brands, with audience participation.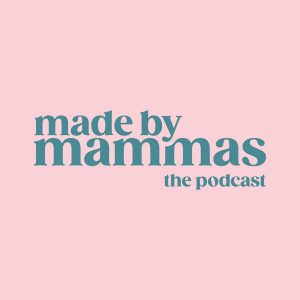 Zoe Hardman and Georgia Dayton ask and take challenging, eye-opening questions about how we were raised and they explore the practices we would like to carry on from our parents and those we wouldn't.
They also invite famous guests with whom they discuss their favourite brands, the early years of motherhood, the products they like to use, and so much more.
Made by Mammas offers unbiased and non-judgmental advice. To top it up, listeners can request to be featured in the podcast, making it a completely interactive experience.
Spinning Plates with Sophie Ellis-Bextor
Achieve the elusive work-family balance through candid conversations with working mothers, offering insights and solutions.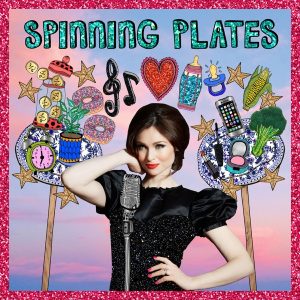 Sophie Ellis-Bextor brings you the complexities of being a working mother. The singer converses with busy women who have managed to find a balance between taking care of their families and their ambitions. Being a mother of five sons, Ellis-Bextor shares her experience with naturing teenagers and all the challenges that come with it.
Spinning Plates with Sophie Ellis-Bextor broadcasts conversations with guests from various fields and professions. This podcast is a great go-to for aspiring mothers and those who have a challenge balancing their work and parenting.
The Scummy Mummies Podcast
Infuse humour into the struggles of parenting with honest takes on divorce, single life, and body positivity.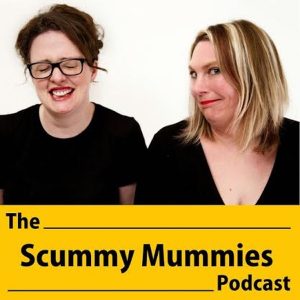 This is yet another great listen with a lot of information on all the modern parent's issues. Doubling as a comedy, The Scummy Mummies podcast uses humour to tackle these issues. It is hosted by Ellie Gibson, a journalist and comedian, and Helen Thorn. The duo has had various experiences with motherhood and parenting.
Helen Thorn uses her divorce experience to tackle the issues and difficulties that most parents face when trying to tell their children they are getting divorced while Ellie Gibson uses her motherhood experience to make you laugh.
They also invite other parents for honest and hilarious chats. Last but not least, you will also listen to their take on being single in your 40s and body positivity.
The Motherkind Podcast
Equip yourself with diverse tactics to tackle the challenges of modern motherhood, featuring expert wellness coaches.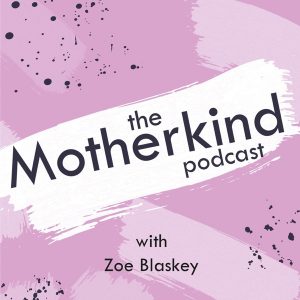 Zoe Blasky talks about the incredible thing that is motherhood. The Motherkind Podcast prepares you and enables you to deal with all the challenges that a modern-day mother might face. The host invites wellness coaches that advise and help all self-enquiring mothers.
Each episode features different coaches. This helps to give listeners diverse tactics, strategies, tips, pieces of advice and perspectives.
Have trouble trying to calm down a toddler? This is your go-to podcast. Blasky will give you tips on tackling anxiety and how to take care of yourself.
Zoe Blaskey is a motherhood coach who deals with mothers from all walks of life. She is also the founder of Motherkind. It is a self-empowerment program that aims to reach out to modern mothers.
Suppose you have been looking to relax while listening to an interesting podcast on motherhood and parenting. In that case, any of the above picks will do. Check out our catalogue for more articles like this.
Share: